7 Reasons to Choose Glasses at Family Vision Center!
As part of our family you've probably shopped our selection of frames during your visit. We have a wide range of unique frames and designer lines but there are many other considerations beyond style when choosing your next pair of eyeglasses.
7 considerations for eyeglass purchases:
Personalized Fitting
Optimal Clarity
Comfort & Fit
Free Repairs & Adjustments
Year-round Sun Protection
Computer Glasses
Workspace or Safety glasses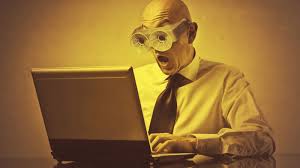 Personalized Fitting
Many people are drawn to Warby Parker's trendy frames and cute names but you might be sacrificing many important services when you order online. Family Vision Center opticians are board certified, and specialize in customizing your frames in many different ways. Their expertise ensures a valuable purchase: quality frames that fit you comfortably and lenses with optimal clarity at every distance. These factors are especially important for anyone wearing bifocal, trifocal, or progressive lenses.
Optimal Clarity
Large or unusual frame shapes can create distortion at the edges of your field of vision. Lenses are essentially curved prisms that are customized to the refractive needs of your unique eyes. Because we customize lenses right here in our office, our opticians can accommodate for even the most difficult distortions that can exist.
Comfort and Fit
Sometimes it's hard to adjust to a new pair of glasses. An incorrect fit can be painful, cause headaches and make you feel frustrated with a new pair. Our opticians are always here for free adjustments and custom alterations to make your eyeglasses as comfortable as possible, and you have 90 days from the time of your exam to "test" the prescription.
Free repairs and adjustments
Through daily wear and tear you may occasionally need adjustments to tighten or straighten your frames. Sometimes a small tune-up can even re-align your field of vision.
Maybe you've lost a screw, a lens popped out, or your frame was bent in an accident.  We can help with free repairs on eyewear purchased at Family Vision Center. *Some repairs may require a replacement piece or may be unfixable (cracked plastic, torn metal) but every pair of eyewear purchased at Family Vision Center comes with a 1 year replacement warranty. Ask our friendly Opticians for more information.
Sunglasses
The sun is amazing but we all need protection from that thing! Whether you're wearing glasses or contacts, all Optometrists agree that our eyes need protection from harmful UV rays for long-lasting eye health. Protecting  your vision can be easy and stylish with a wide range of shade designs, tints, and polarizations. Every moment you're outside in sunny Colorado is a moment worth wearing eye protection!
Computer Glasses
Low Wavelength Blue Light Blocking technology can be included on Family Vision Center lenses!
Do you feel dizzy after a long day of scrolling? You may work at a computer for much of the day or enjoy long hours of entertainment in front of a screen. Your eyes can become stressed by the emittance of low wavelength blue light from the many digital screens we use throughout the day.
This blue light can cause frustrating headaches for many people, nausea, or vertigo... not to mention potential harm to your retina. Our doctors and opticians often recommend lenses that block harmful blue light and relieve stress on your eyes. These glasses can be custom made for your daily work station as computer glasses so you can easily focus at an optimal distance.
Workspace, Safety, and Sport Glasses
Maybe you have hobbies that require lots of eye concentration; sewing, knitting, reading, playing music, building miniatures, or crafting. We can create a custom pair of glasses for the specific distance needed for your activity. This can also significantly reduce eyestrain and make your hobbies even more enjoyable.
Welding, woodworking, or carpentry… these trade skills (or hobbies) come with risks. While traditional safety goggles are protective, they are certainly a hassle to wear over prescription eye glasses. Trade in your standard safety goggles for custom, prescription safety glasses. This will give your eyes the protection they need from shards of metal, splinters flying through the air, or other dangerous shrapnel, while providing clear vision for the task. *Check with your employer for coverage on safety glasses— they may have insurance to cover the costs for you!
Are you an avid sports player? Many of our athlete patients opt for prescription sport glasses, like the example below, rather than contacts. These goggle-type glasses provide more protection during high-impact sports like racquetball or basketball.
Thanks for tuning in!
We look forward to seeing you at your next eye exam.
~Family Vision Center